To accept Bitcoin, Ethereum, Dash, XRP, Bitcoin Cash, and Litecoin donations via ALFAcoins, please follow the steps below.
Log in
Access your account at ALFAcoins.com or register a new account (if you don't have one yet).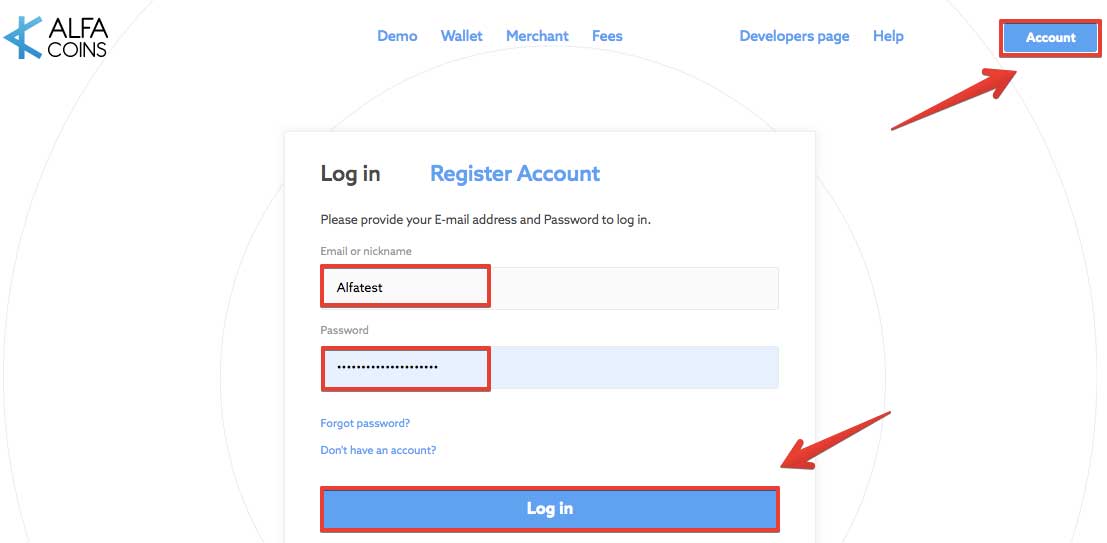 Next, click on the Donations section on the left menu block.

Method 1: Use the ready link 
You'll find here your personal link, automatically generated by ALFAcoins especially for you to accept donations.
Start accepting cryptocurrency donations without complications right now! Just copy the link and paste it into your webpages or social profiles. You won't need anything else. 
Method 2: Customize the link as you like
You can also modify your own link and nickname as you want. Just click on the Edit page button and configure your donation page with 3 simple steps.

2.1 At the beginning, the alias is set according to your account username by default, but you can change it. Enter the Donation alias (nickname) you prefer to build your donation link. You can use your name, your website name, your channel stream nickname, or the name of your grandma. It's up to you.
2.2 After the last step, the Donation URL will appear for you. It's formed automatically depending on the value you've set in the Donation alias.
2.3 Click the Save button to save the changes.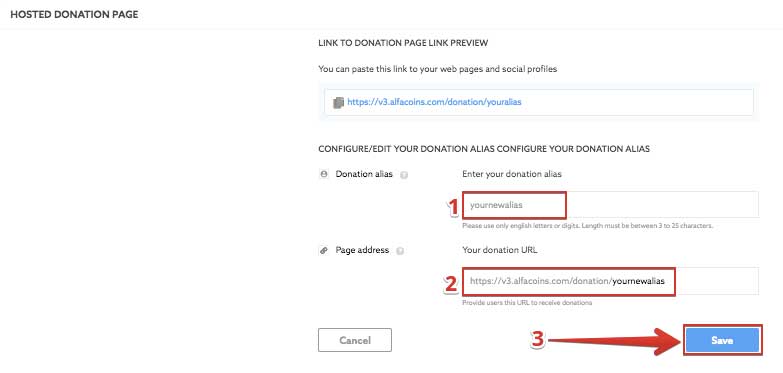 Congratulations! You've set up your donation link!
Share!
Now you can share this link (for example, in this guide our link is /donation/youralias). 
Share it fast with your subscribers, sponsors, followers, fans, and the world to get donations in Bitcoin, Ethereum, Bitcoin Cash, XRP, Dash, and Litecoin! When your donors click the link, they'll go to a friendly payment section with the necessary details.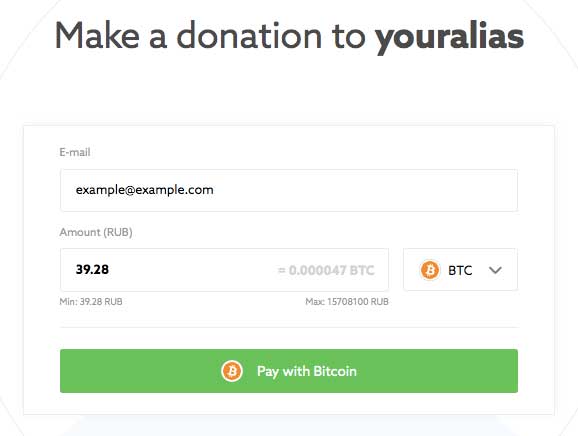 Start accepting cryptocurrency donations on your website, blog, stream, or anywhere else with ALFAcoins right now!