To accept Bitcoin, Ethereum, Dash, XRP, Bitcoin Cash, Litecoin and other cryptocurrency donations via ALFAcoins please follow the steps below:
1. First you need to log into your account at ALFAcoins.com or register a new account (if you don't have one):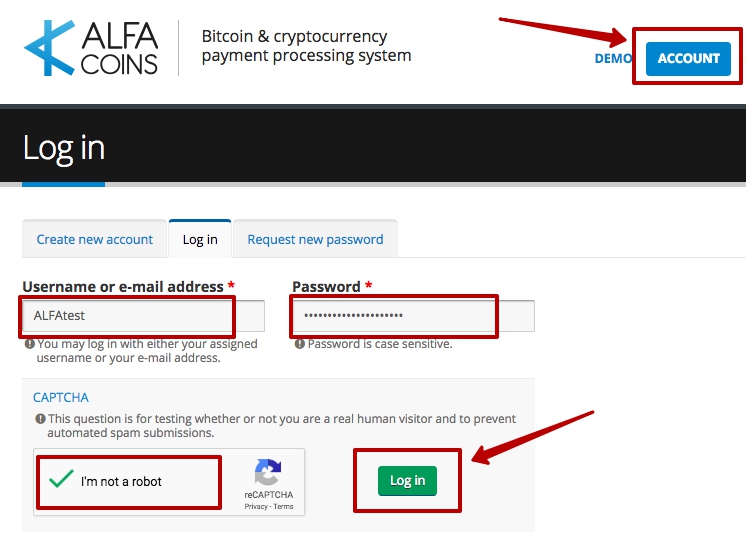 ​
2. Now go into your account (a), select Integration (b) in the menu and then click on the Donation Page tab (c):

​
3. a. Enter your Donation Alias. Donation Alias will be used to form your donation link. You can use your name or your website name or your channel stream nickname.
b. This is your donation URL. It's formed automatically depending on the value you've set in Donation Alias.
c. Click Save button.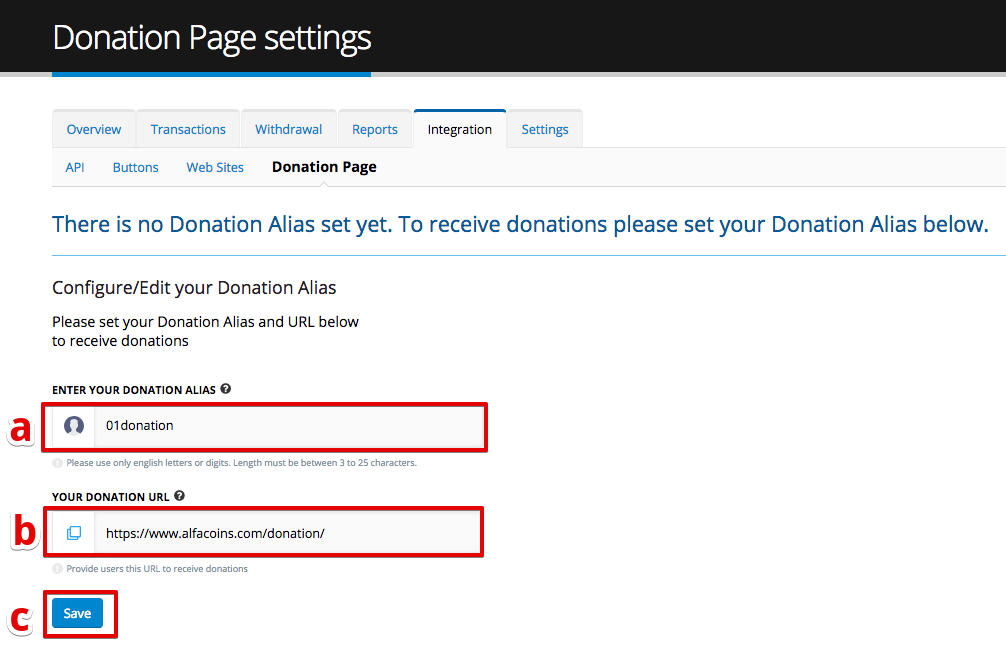 3. Congratulations! You've set up your first donation link!

4. Now you can share this link (example: https://www.alfacoins.com/donation/01donation) with your subscribers, sponsors, followers and fans to get cryptocurrency donations in Bitcoin, Ethereum, Bitcoin Cash, XRP, Dash, Litecoin!
By clicking this link you will go to the payment page with payment details: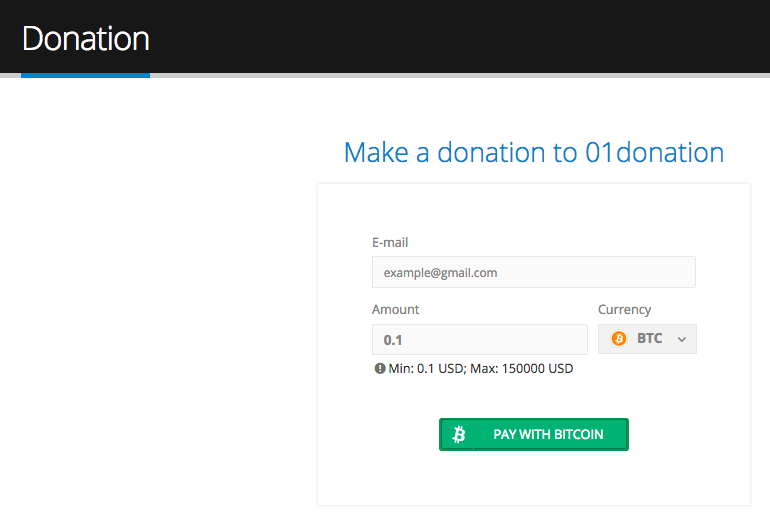 ​
Start accepting cryptocurrency donations on your website, blog, stream or anywhere else with ALFAcoins right now!